Lee Soares Problem
V5, Boulder,
Avg: 2 from 2 votes
FA: unknown
Rhode Island > Lincoln Woods > Suicide Boulder
Access Issue:
The Covid pandemic is still ongoing. Please take your social distancing, mask wearing, hand washing and travel restrictions seriously.
Details
Description
From a sit-start with left hand on good pocket, climb the right arete.
Location
Right arête, #6 on the beta photos
Protection
pads
Photos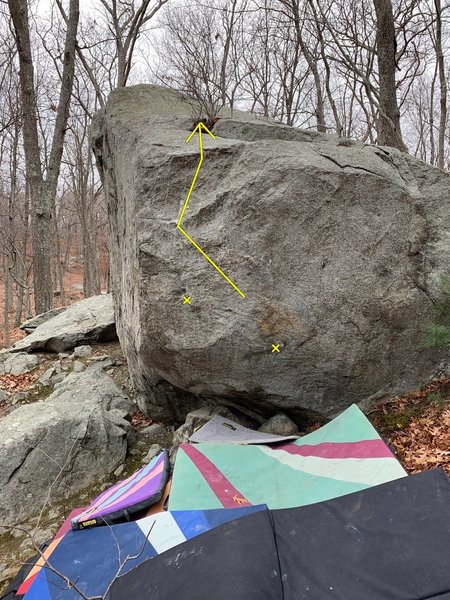 Lee Soares Problem