Deep Pockets
V6, Boulder, 15 ft (5 m),
Avg: 2.5 from 2 votes
FA: unknown
Rhode Island > Lincoln Woods > Suicide Boulder
Access Issue:
Covid cases are surging to new highs lately. Please take your social distancing, mask wearing, hand washing and travel restrictions seriously.
Details
Description
Start crouching just to right of boulder at base of face. Starting with hands on good jugs move up to bad right hand crimp, lock off and then make long reach with left hand to small pocket in right-diagonaling seam. Reach righ hand for another pocket higher up in seam and then follow the seam up and right to top out. Note: Direct topout is HARD and SCARY.
Location
Right of The Bold and Beautiful, at an obvious start. Left of right arête.
Protection
pads
Photos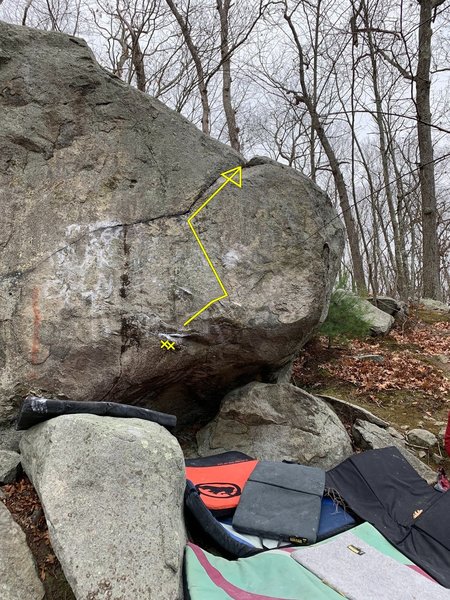 Deep Pockets