Braveheart
5.10a, Sport, 70 ft (21 m), Grade III,
Avg: 1 from 1 vote
FA: Hideto Kogure
International > Asia > Japan > Nagano Prefecture > Ogawayama > Gama Slabs
Description
Climb straight up to the dike and follow the bolts.
Location
To the right of Gama Route.
Protection
Seven bolts and top anchor.
Photos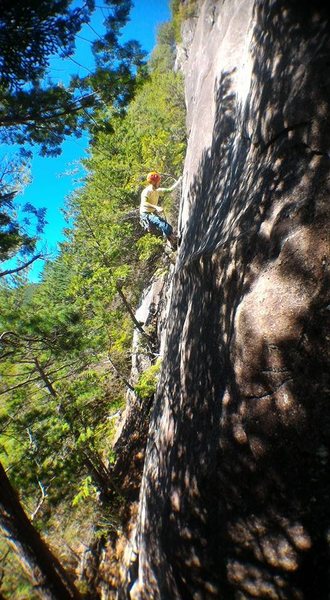 Coming down Gama Route.