Unnamed
5.8, TR, 40 ft (12 m),
Avg: 1 from 3 votes
FA: unknown
California > San Francisco B… > Woodside Rock
Access Issue:
Covid-19 Closures!
Details
Description
This route has a few huecos and an interesting juggy feature on it. The moss and sand on it is not too bad.
Location
This is located on the down hill side of the crag.
Protection
Three bolts at the top to build a top-rope anchor on. There is a large boulder that is easy to back the bolts up with.
Photos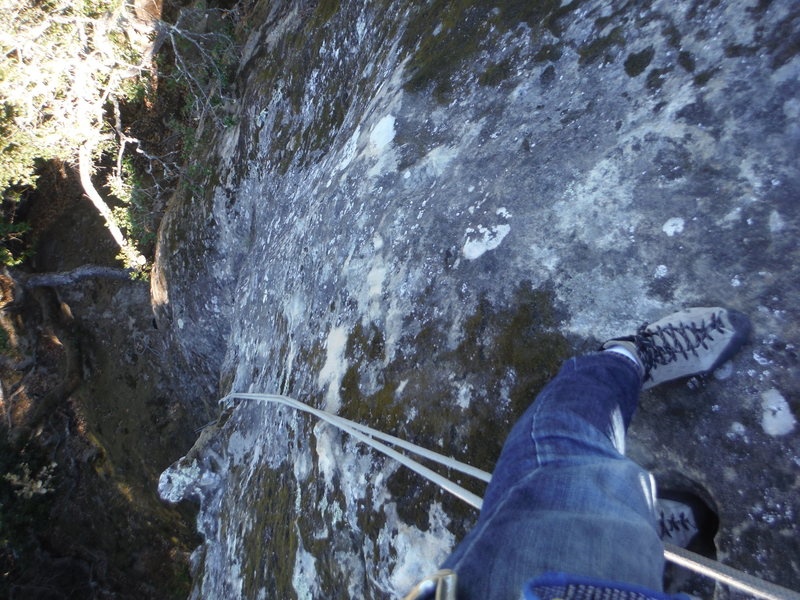 Rappelling the route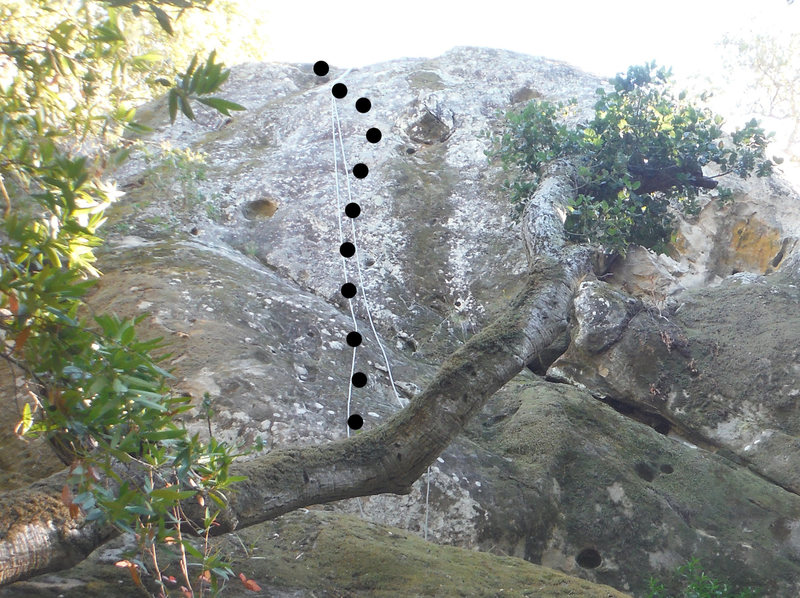 Follow the black dots