Jungle Juice
V2+, Boulder, 12 ft (4 m),
Avg: 1.5 from 2 votes
FA: unknown
Montana > Southwest Region > Gallatin Canyon > W Side > Nunnery > Lower Nunnery
Description
Drink your Jungle Juice and hop on. Using a compression, sit start throw for a big gnarly flake jug and continue up.
Location
Right most route on the Middle Earth Boulder.
Protection
2 pads.
Photos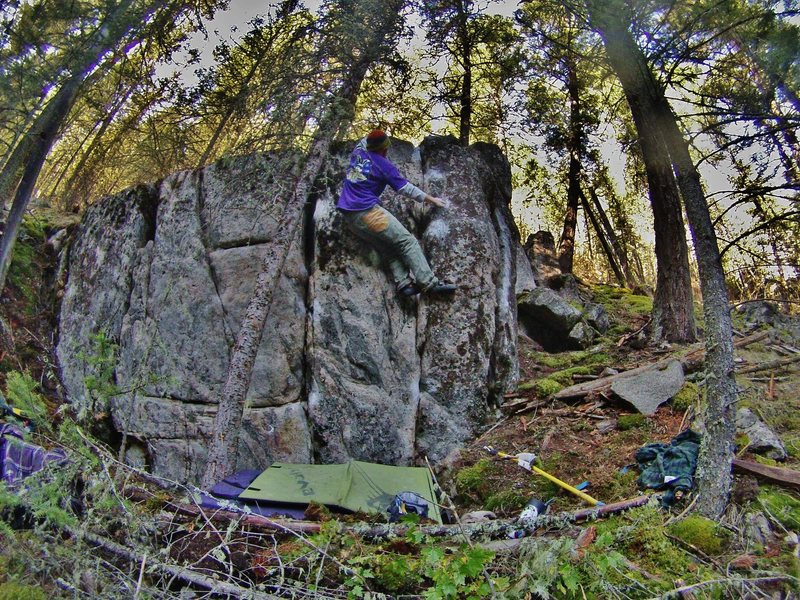 Drink up