Orange Lichen Line
5.12, Trad, 60 ft (18 m),
Avg: 4 from 2 votes
FA: Randy Baum
Minnesota > Jeff's World (M… > Crane Lake Wall
Description
Gorgeous line in the tallest part of this crag. Will take gear after first 18' or so. Difficult moves off the ground and in the middle of the route interspersed with great holds and movement throughout. Proud line for a strong trad leader. Can be top roped by hiking to top and setting an anchor.
Location
Obvious line in tallest section of wall. Angles left.
Protection
Standard trad rack.
Photos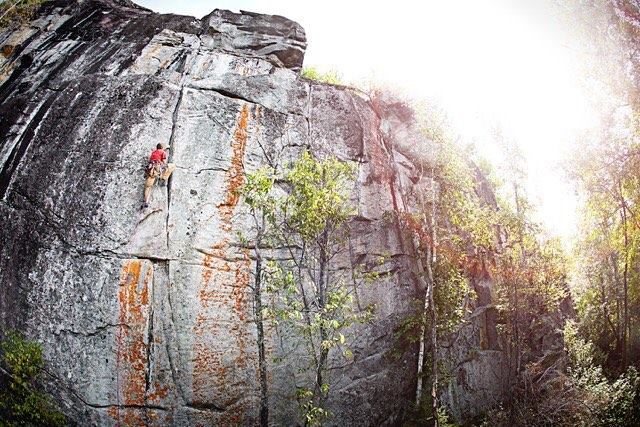 Photo: Jacob Gerber