Ludders' Problem
V4+, Boulder,
Avg: 3 from 1 vote
FA: Dave Ludders
Colorado > S Platte > Wigwam Creek/Lo… > Cro Magnon > Hot Stepper Boulder
Description
This is a couple problems to the right of
Hot Stepper
. Start on a chickenhead and ledge hold, and move up and slightly left for the finish.
Location
It is on Hot Stepper Boulder.
Protection
Crashpads.
Photos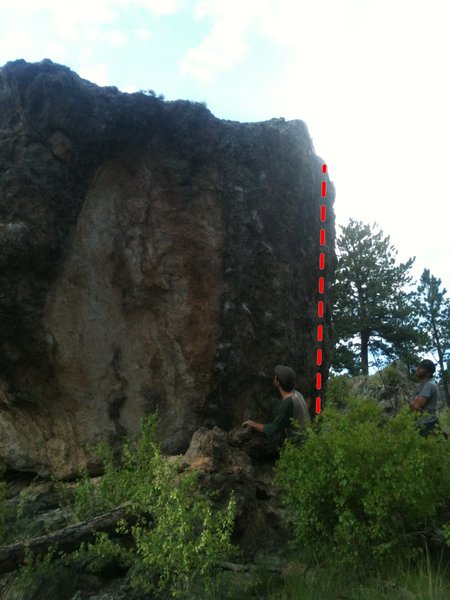 Ludders' problem.