Insecticide
5.10b, Trad, 60 ft (18 m),
Avg: 2 from 7 votes
FA: Alex Sargent 2001
Vermont > 1. Northern Ver… > Prospect Rock > Main Cliff > No Eyed Deer Area
Access Issue:
Seasonal Raptor Closures for access issues: please review cragvt.org
Details
Description
Climb the steep face passing three bolts and a stark crux that requires good route-finding to stay at the grade. Continue above the face on gear to the fixed anchor.
Location
15 ft left of Bee's Crack

Descent: Rap from the fixed anchor.
Protection
3 bolts, light rack.
Photos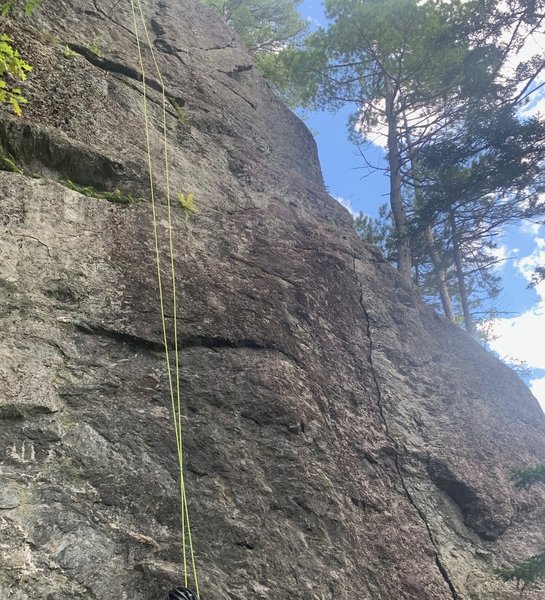 Top rope on Insecticide