Mira, Claro que Sí!
5.12a, Sport, 45 ft (14 m),
Avg: 3.2 from 10 votes
FA: unknown
International > N America > Puerto Rico > Nuevo Bayamón > A. Ground Zero > Outside Area
Description
Pumpy crux set up with limited finger pockets where precision and efficiency are key in order to get past the overhung section with enough energy to clip the anchors.

Careful not to get your feet caught on the rope. Going to the left ledge half way up downgrades the line to around 11d/c.
Location
Second from the left on the outside wall.
Protection
6 bolts and fixed anchors
Photos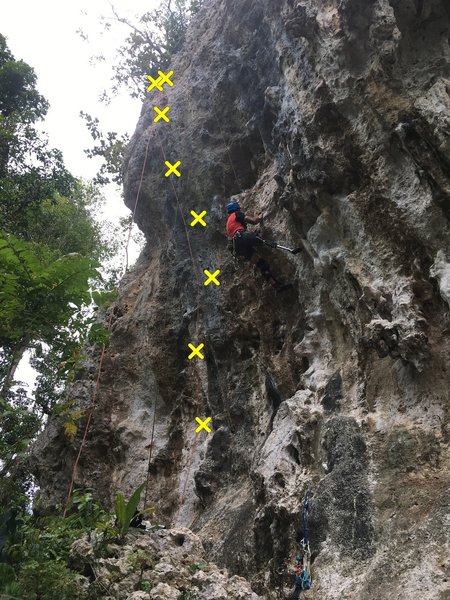 Route location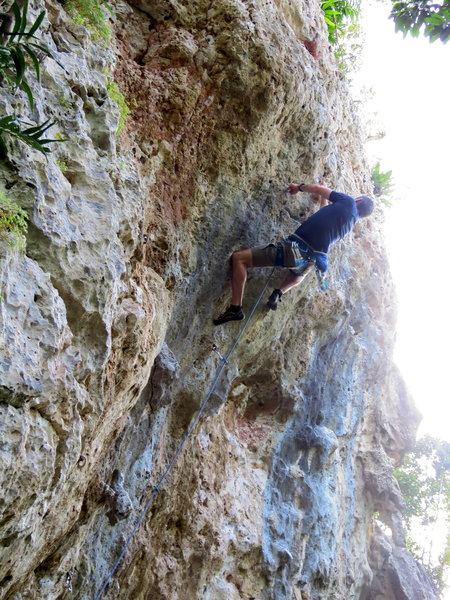 At the crux