OO-EE-OO-AH-A
5.10, Trad, 135 ft (41 m),
Avg: 3.3 from 7 votes
FA: unknown
S Dakota > Custer SP > Cathedral Spires > Spire Three
Description
Start just downhill from the start of international chimney. The route starts in a slightly dirty dihedral then continues strait up. Transition right to the better cracks and flakes. Follow the crack up and left to through a bulge with good jams. From here work back right making an exciting move across a flake to an offwidth / layback crack. After this pull / chimney through the large overhanging block.
Location
25 ft down hill from the start of international chimney in the dihedral
Protection
Double up on the hands and larger gear Shares anchors with international chimney
Photos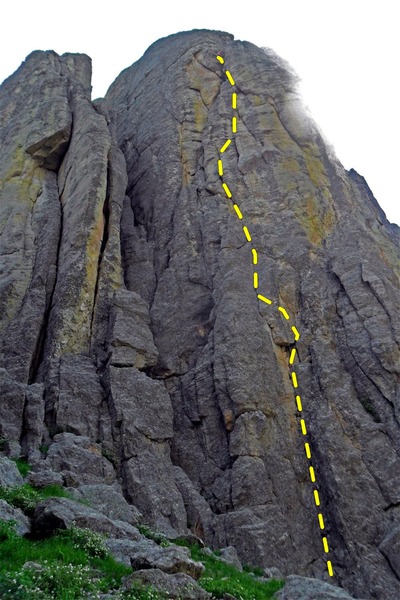 The route