Psycho
5.9, Sport,
Avg: 1.7 from 3 votes
FA: Byron Cross
California > Northeast Calif… > Castle Crags > Indian Springs… > Pin Cushion Wall
Description
slab to corner system. Begin 30' left of Whisper and below a deep gully in the upper part of the crag. Face-climb past 5 bolts to a belay at the mouth of the gully.
Protection
bolts ?mixed on second pitch
Photos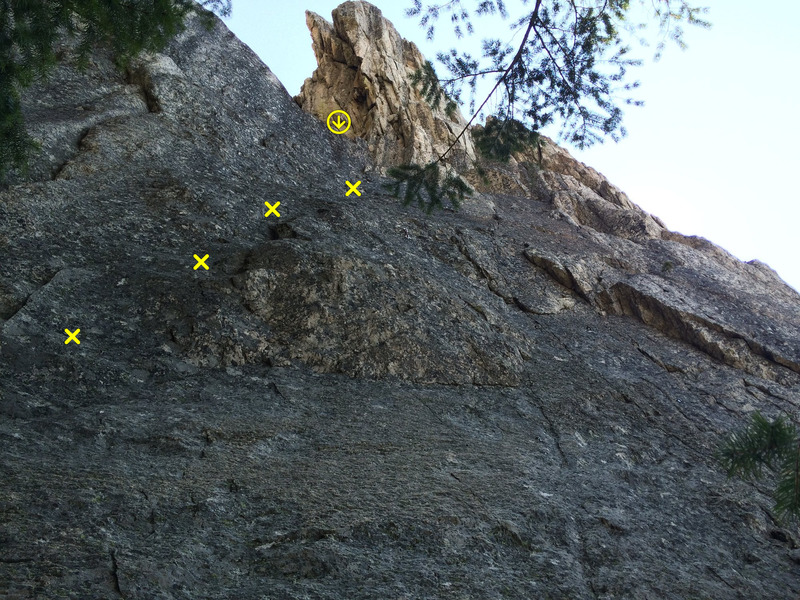 topo