Route 2
5.0, Trad, 300 ft (91 m), 2 pitches, Grade II,
Avg: 1 from 1 vote
FA: Colwell, Page, Renfro, Sande, White, 1983
Washington > Olympics & Paci… > Olympic Nationa… > Nun
Description
A single low-fifth-class pitch on pillow basalt to the summit ridge follows a fourth-class scramble up the east ridge, which can be gained by climbing a mossy friction slab on the north side of the ridge. Scramble west along the ridge to the summit.

Great views of Destroyer, Enigma, Constance, etc., from a small but sharp-looking peak. Exposure off the south side of the east ridge makes it sporty.
Location
The start of the route is at the base of the Nun's north face above the boulder fields of the climber's trail that leaves the Tunnel Creek trail westbound near the bridge beyond the Tunnel Creek shelter.

Three <50m rappels from the top drops you off the east ridge and back above the boulderfield.
Protection
Cracks on the 5.0 pitch take trad. The scramble up the friction slab and along the narrow east ridge can be protected somewhat with slings around vegetation.

Rappelling off the east end of the summit ridge requires leaving a sling and hunting for a suitable place for it.
Photos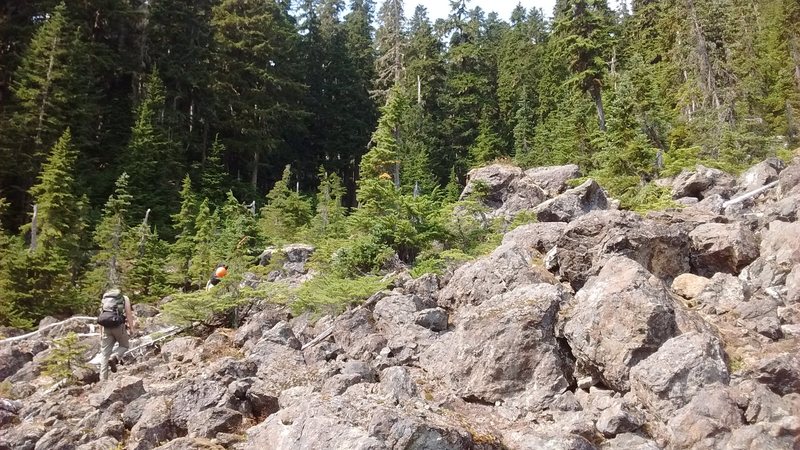 Descending the upper boulder field on the faint climber's path back to the Tunnel Creek Trail.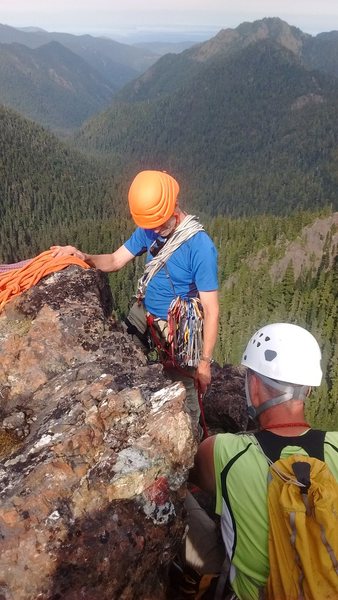 Setting up the rappel from the summit ridge with some of the nice view behind.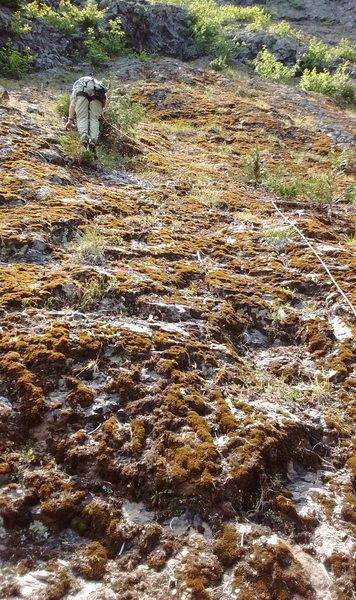 Climbing the mossy slab to the ridge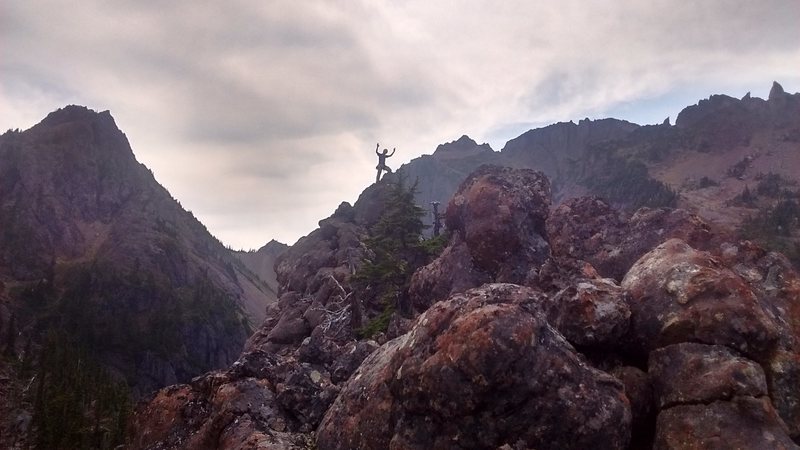 Summit at the west of end of the ridge as seen from the top of the main pitch above the east ridge.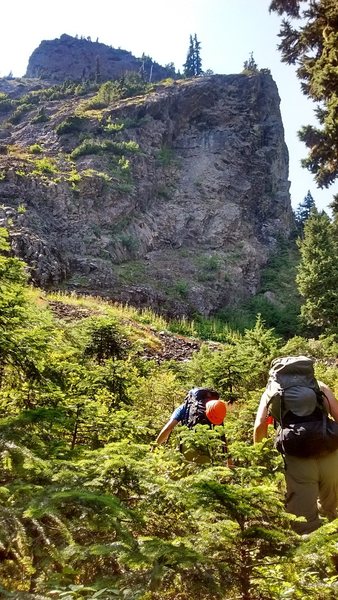 Final bit of approach