Mantle Up B*tch
V0+, Boulder, 5 ft (2 m),
Avg: 3 from 1 vote
FA: unknown
Arizona > Central Arizona > *Prescott Area > Prescott Boulde… > Copper Basin /… > Lost World
Description
Only the finest mantle in the Prescott area - at least in my opinion.

Sit start using small shelf with both hands and pull yourself up and over the roof. Make sure your hips are all warmed up and stretched beforehand!
Location
East side of rock of Slabber Blabber, look for obvious roof with small shelf undernieth. There is an obvious Bear Grass plant just under.
Protection
Multiple Pads to protect against rocks and tree.
Photos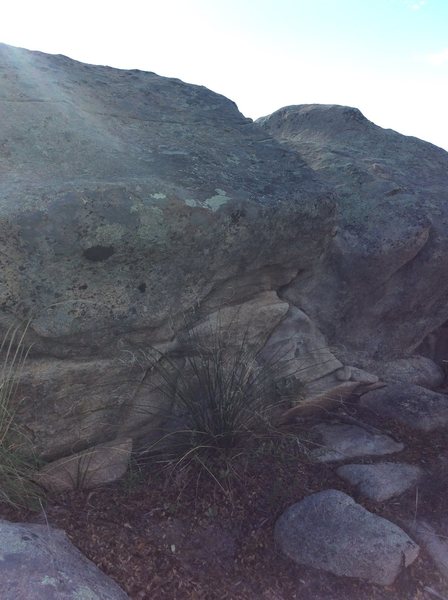 Mantle up B*tch, V0+