If It Bleeds
V8, Boulder,
Avg: 3 from 2 votes
FA: Jesse Christopher
Montana > Southwest Region > Gallatin Canyon > W Side > Nunnery > Lower Nunnery
Description
Start on two heinous crimps on the bottom right side of the boulder (semi-stand start). Now, climb it.
Location
First boulder straight uphill from Rubbernecker. Below New Wave Boulder.
Protection
Tape and pads.
Photos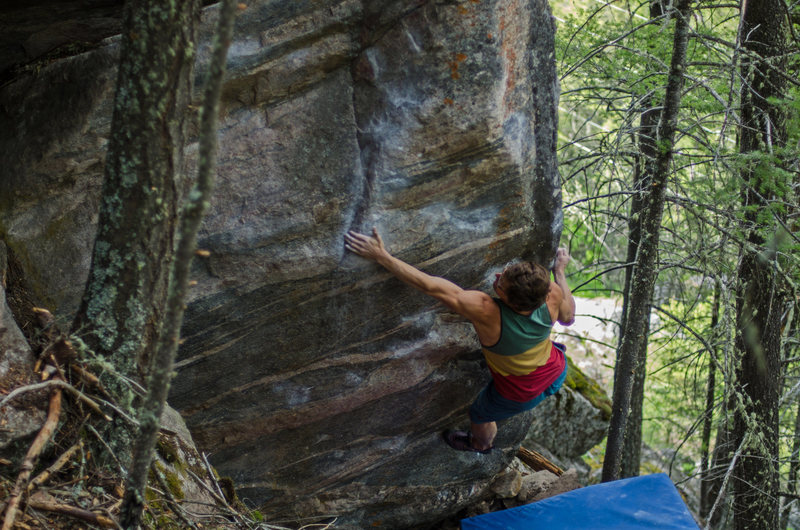 Anderson Bouton