New Wave
V5, Boulder,
Avg: 3 from 5 votes
FA: Evan Mathews
Montana > Southwest Region > Gallatin Canyon > W Side > Nunnery > Lower Nunnery
Description
The direct line on the huge bulbous boulder sticking out of the hillside. Kind of heady. (see video).
How many pads you want to have
Three or more.
Photos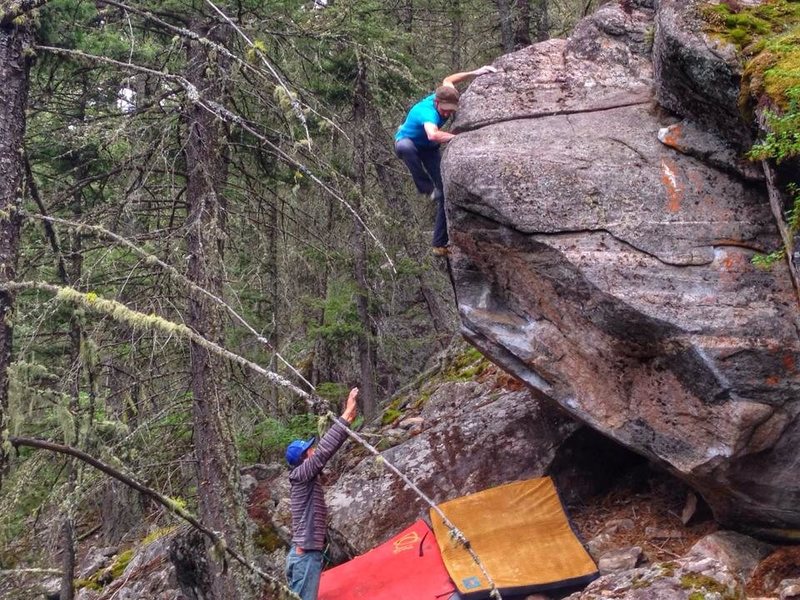 New Wave.