Peter's Big Slab
V2, Boulder,
Avg: 3 from 1 vote
FA: Peter Haun
Montana > Southwest Region > Gallatin Canyon > W Side > Nunnery > Lower Nunnery
The giant slab
To the right of Enchiridion. Climb the tall one.
What you need to complete problem
Bunch of pads and courage.
Photos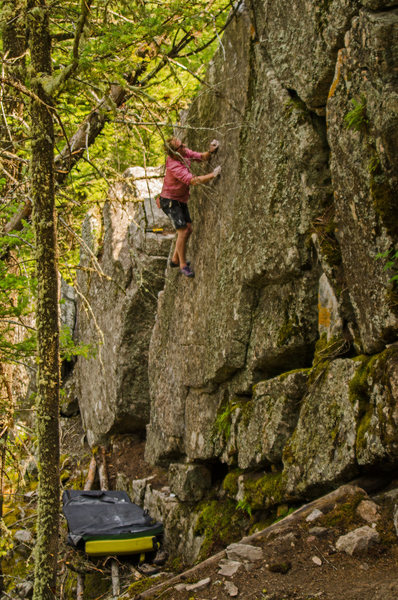 Peter's Big Slab.