South Arete
V0, Boulder, 12 ft (4 m),
Avg: 1.3 from 9 votes
FA: unknown
Colorado > Ft Collins > Carter Lake > Book Boulder
Description
I'm not assuming this is in any way a new problem, but it's fun so I thought I'd post it up.

From a sit start at the front of the South arête, grab a good vertical hold on the left around the corner and the hueco on the right. Get your feet on and stand up. Use whatever you can to move up and pull the slight overhang/bulge.
Location
Find the Book Boulder. When looking at the dihedral side of the boulder, it's the arête on the south (right) side.
Protection
A pad is definitely nice as there are some rocks in the fall zone. A spotter is unnecessary.

Be wary of the topout. There are some great holds in a crack up there, but they're back a good ways.
Photos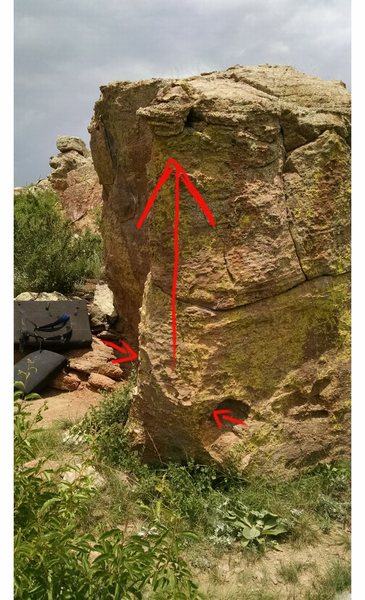 Start holds.