Mr. Smee
V2, Boulder, 13 ft (4 m),
Avg: 2.7 from 6 votes
FA: Saba Karimeddiny
Massachusetts > Western MA > Neverland > Neverland Crag
Description
Start on a slopey (but juggy) rail, make a big move to a great hold, get other hand in a level horizontal crack, and cross into a jug, jug haul. Exit stage left, and walk the plank to dismount at
Captain Hook
. The first move is the crux. The stacked boulders to the right of the vertical seam are off!
Location
It is immediately to the right of
Captain Hook
, towards the left side of Neverland Crag.
Protection
1 crash pad.
Photos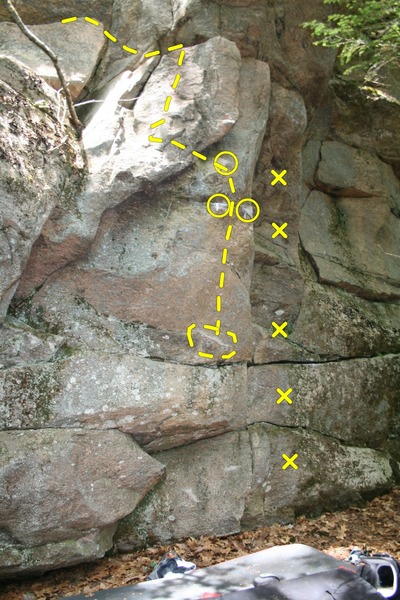 Mr. Smee.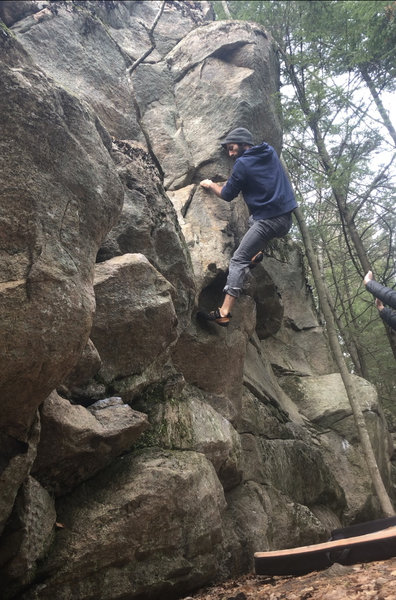 Mr. Smee.