Easy on
5.10a PG13, Trad,
Avg: 1 from 1 vote
FA: unknown
California > Northeast Calif… > Castle Crags > Six Toe Rock
Description
The obvious right-leaning crack that merges with Six Toe Crack at its midpoint. Originally done in 2 pitches. 1st pitch ended at the 3 dodgy old bolts and white tat, (death wish to use, just do it in one 60m pitch).

1 or 2 moves feel a bit airy, a bit above your gear...

and u get to do the cool OW bit on 6toe again!!
Location
Start 7m left of sixtoe in the wide crack/flake
Protection
Usual rack and No:4 for OW on sixtoe
Photos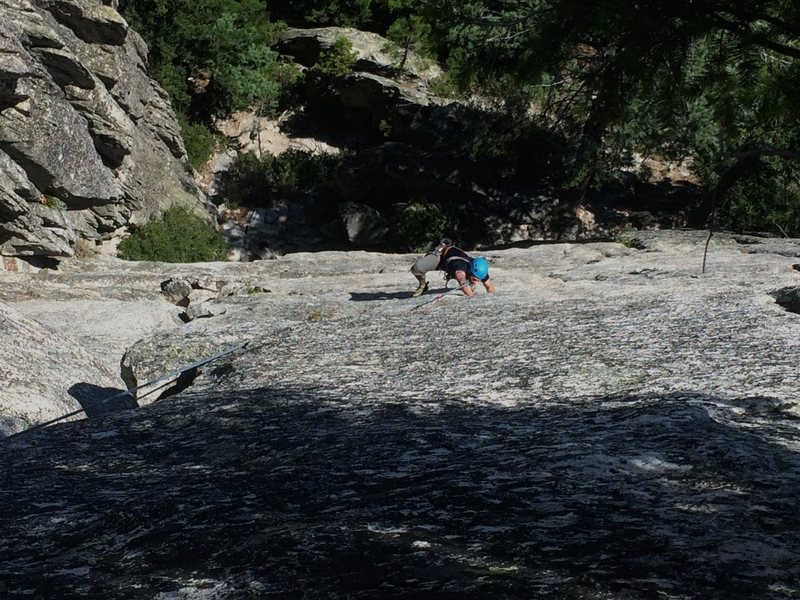 justin