Cheap Champagne
V3, Boulder, 20 ft (6 m),
Avg: 2 from 1 vote
FA: A. Cassidy
Virginia > Shenandoah & NW… > Shenandoah NP > Afton Mtn Bould… > New Year's Boulder
Description
Start on crimps with right heel hook. Trend left for the top out. Gets a little spicy up top.
Location
Facing the boulder from the bottom of the hill, this is in the middle of the right face, directly to the right of the Champagne cave project. Tops out the same as the project.
Protection
Pads and spotter
Photos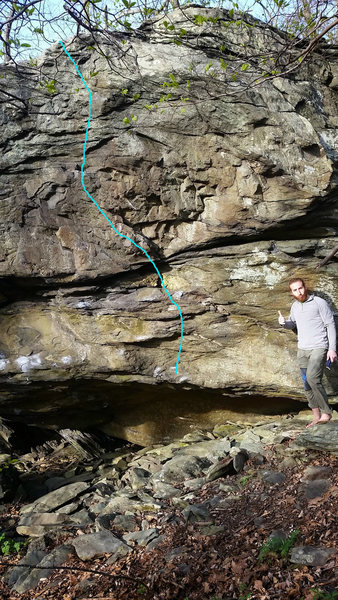 Cheap Champagne