The Groove Thing
5.7+, Trad, TR, 45 ft (14 m),
Avg: 2 from 3 votes
FA: FRA: Patrick Donahue
Colorado > Gunnison > Hartman Rocks > Slab of No Return
Description
This route starts up a low angle water groove that eventually ends in a large 3 foot pod. From here, clip the first and only bolt, then trend right to the broken corner system where you can place a solid nut, and move up and left towards the summit crack placing gear along the way. This is a fun, moderate lead that would be good for the newer trad leader.

There are no anchors. Bring a long cord to build 2 piece anchor at the top.
Location
It is located 15 feet to the right of
Valley Girl
at the obvious water groove.
Protection
Bring a single rack to BD C4 #2.
Photos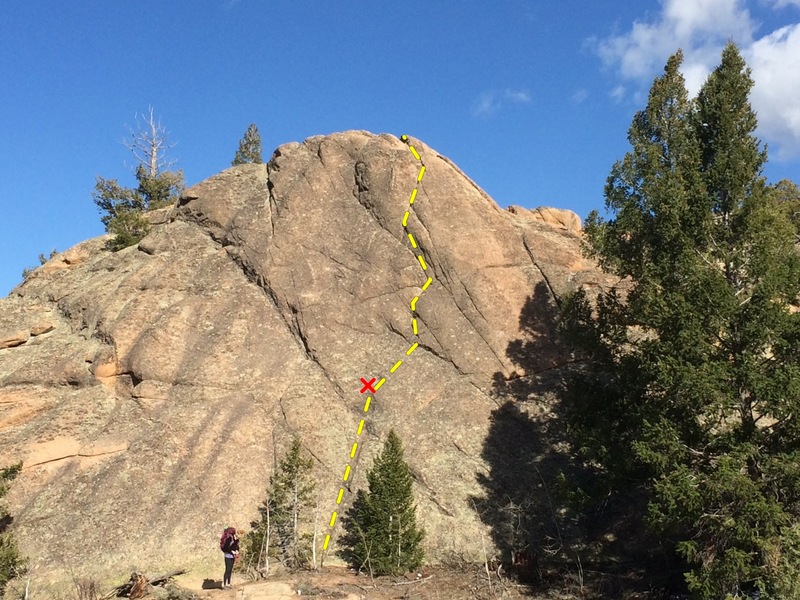 Beta photo.