Thank God It's Monday
5.8, Trad, 65 ft (20 m),
Avg: 2.4 from 12 votes
FA: unknown
Utah > Wasatch Range > Northern Wasatch > Ogden > Schoolroom > Sunday Wall
Description
Climb a short steep move or two onto the slab. Continue up the slab and corner a short distance until you can escape up the left-facing corner. Above the corner, a bit of easy terrain leads to a 2-bolt anchor. One of the better routes at the Sunday Wall.
Location
Shares start with "Ritualistically Unclean" at a bit of steep rock below a slabby, left-facing corner. Descend via anchor shared with "Bloody Sunday."
Protection
Single rack to #3 camalot and stoppers.
Photos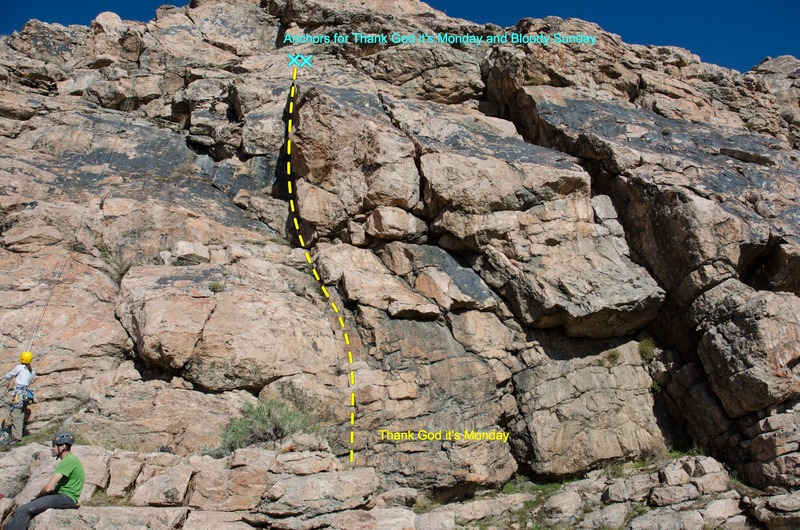 Thank God it's Monday