Julia's
V-easy, Boulder, 8 ft (2 m),
Avg: 1 from 1 vote
FA: unknown
Hawaii > Maui > Kahakuloa Head > Caudal Peduncle Boulder
Description
Just right of the honeycombed flat rock, at the base, use a crescent-shaped right hand pocket and step up onto a projecting shelf. Reach/throw for the top and mantle over.
Location
Middle of the north face of Caudal Peduncle Boulder.
Protection
Spotter/pad
Photos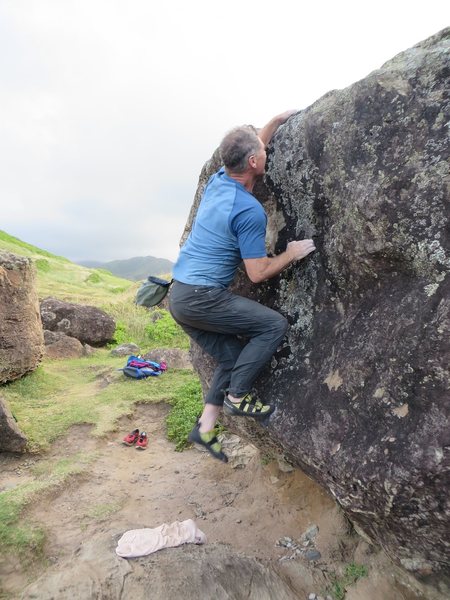 Julia's.