Rails of Sand
V3-, Boulder, 12 ft (4 m),
Avg: 2.9 from 7 votes
FA: hyrum Collier
Utah > Southwest Utah > Saint George > Pioneer Park > Boy Scout Cave
Description
Start low and work your way up the rail to a pumpy fun top out.
Location
located on the west side of the "indie boulder" that forms a little room just east of the boy scout cave. route is the west most problem and tops out next to the v2 problem "manscaping"
Protection
Boulder pad
Photos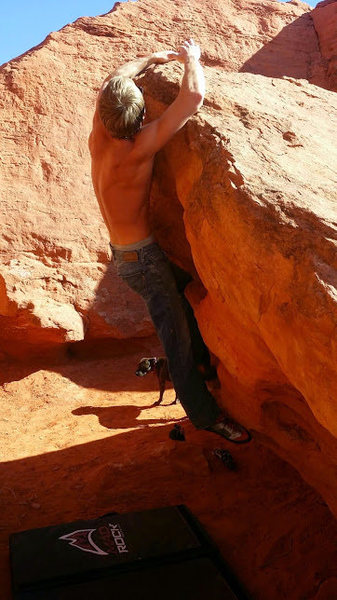 hyrum pulling the top