Suzie Q'ute
WI4, Ice, 250 ft (76 m), 2 pitches,
Avg: 3 from 3 votes
FA: Patrick Prénovost, Charles Pechousek, Luc Monod (December 6, 2014)
International > N America > Canada > Quebec > Quebec Ice, Mix… > 14. Lanaudiere Ice > Lac du Cap > b. Secteur des folles
Access Issue:
Zero trace, be nice
Details
This is a new area without any agreements. There will be upcoming talks so please be nice.
No driving on the snowmobile trails. Pay the required permits for using the snowmobile trails.
Description
Pitch 1, WI4, 40m
Climb the face on the right of the cave to the large sunny ledge, belay at the trees.

Pitch 2, WI3+, 35m
Head up the right face in the corner to a tree belay.
Protection
Standard ice rack.
Single rap to the ground with double 60m ropes.
Photos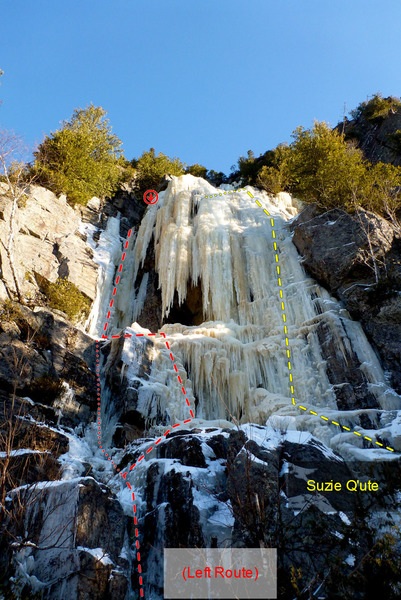 First pitch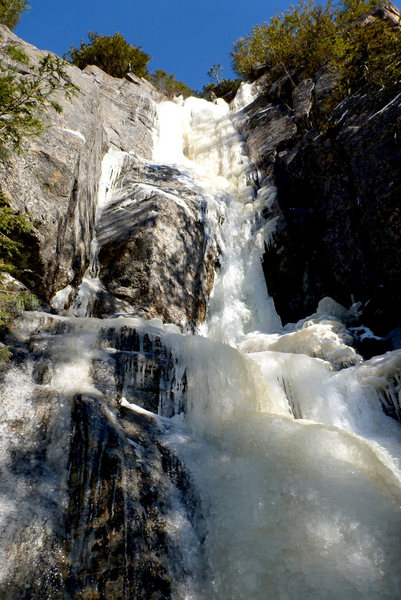 second pitch