Honey Cwm
5.10+, Trad, 65 ft (20 m),
Avg: 3.1 from 11 votes
FA: Robbie Brown & David Bloom
Arizona > Northern Arizona > Sycamore Canyon > Volunteer Canyo… > S Side > 5. The Iron Wall
Description
Pronounced Honey Coomb
From the semi-hanging belay, climb the slabby finger crack past a short boulder problem to a stance. Jam the sweet locker finger and thin hand crack (classic) up to the hanging block. A horizontal splitter and exciting mantle to the left (crux) will allow you to avoid the bombay squeeze. From the stance next to the hanging block, wrestle your way up and right through the wide crack to easier ground.
The beginning of this climb might have been done before but the exciting exit out left was near impossible before i cleaned it.
Location
First crack system left of surprise. Rap down to a small ledge on a steep face with thin pro for an anchor.
Protection
Doubles from thin to #1, and one #2
Photos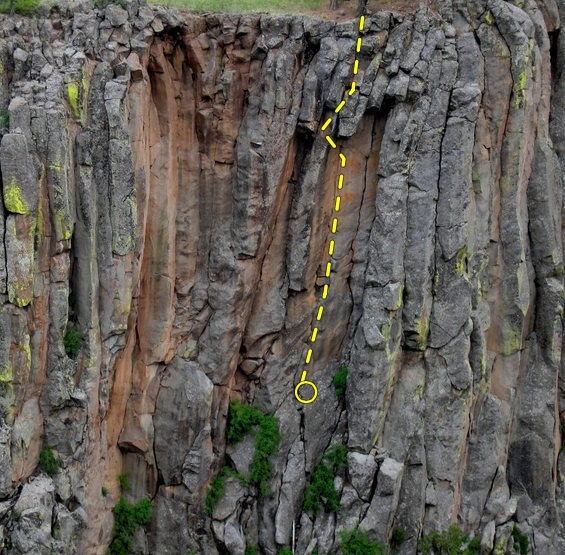 Honey Cwm