Risky Sex
5.10d, Trad, 50 ft (15 m),
Avg: 3 from 16 votes
FA: unknown
Washington > Southwest Cascades > OH8
Description
Great climbing with fun features down low on a small roof and an arete. Surmounting the bare bulge at the top of the route is the crux.
Location
About 25 feet left of "Get it, Shorty." It looks like a route you'd want to climb given the features through the first two bolts, about 2/3 of the way down the approach path.
Protection
Quickdraws, and one smaller cam placement low on the route. Bolted anchors.
Photos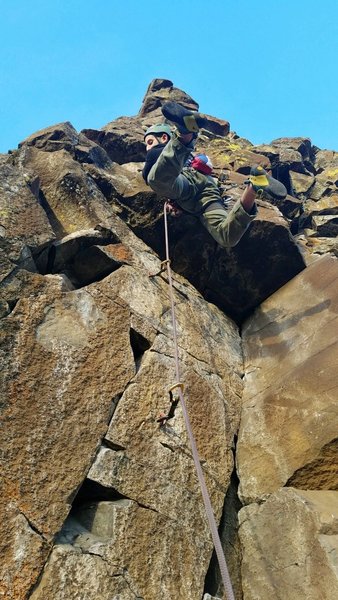 Goofin' off