The Shuttler
5.10a, Sport, 50 ft (15 m),
Avg: 2.5 from 20 votes
FA: unknown
Washington > Southwest Cascades > OH8
Description
Easy, 5.8 block/ledge climbing up to the last bolt. Final moves surmounting the overhang/nose feature at the top of the route are where it earns the grade.
Location
Near the end of the approach trail, 20 feet right of "Forest Circus Fiasco", at the bottom of a dip in the trail. Easily recognized by the large pointy "nose" that sticks up at the top of the route (looks a bit like something out of a Dr. Seuss landscape).
Protection
Quickdraws. Bolted anchors.
Photos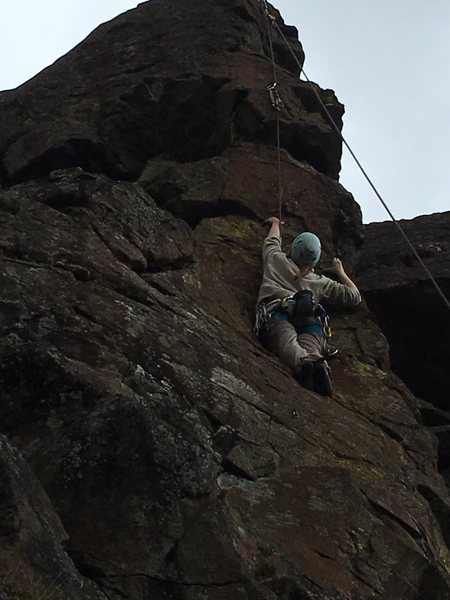 Reeeeaaach!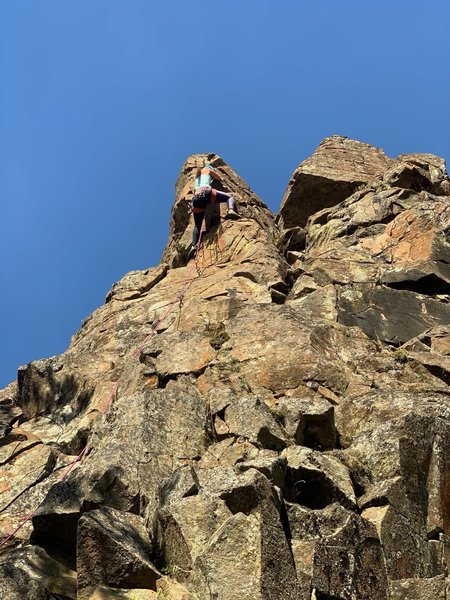 sending the crux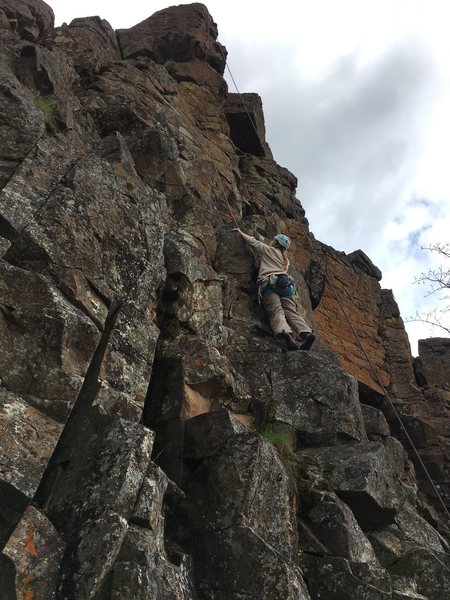 Alicia on The Shuttler