Pack Mentality
5.13-, Trad, 100 ft (30 m),
Avg: 3.6 from 5 votes
FA: J Unema, B McCord, J Snyder
Arizona > Northern Arizona > Sycamore Canyon > Volunteer Canyo… > S Side > 2. E End Wall
Description
Committing and improbable moves lead to much easier, but engaging and steep climbing in the second half.
Location
Pack Mentality shares a start with Nightwalker and traverses left along an obvious horizontal rail around 35 feet up. From here, it continues up the obvious thin seam, staying right of Rapture, and left of Nightwalker.
The route can also be started off the right side of the Rapture belay pillar.
Protection
This route was first freed with all natural protection, including several marginal loweballs protecting (or falling out) at the crux. After sending, the FA party added two bolts to protect the crux. Bring a double set of cams from 000 C3 to #.75 C4 with a healthy set of nuts.
Photos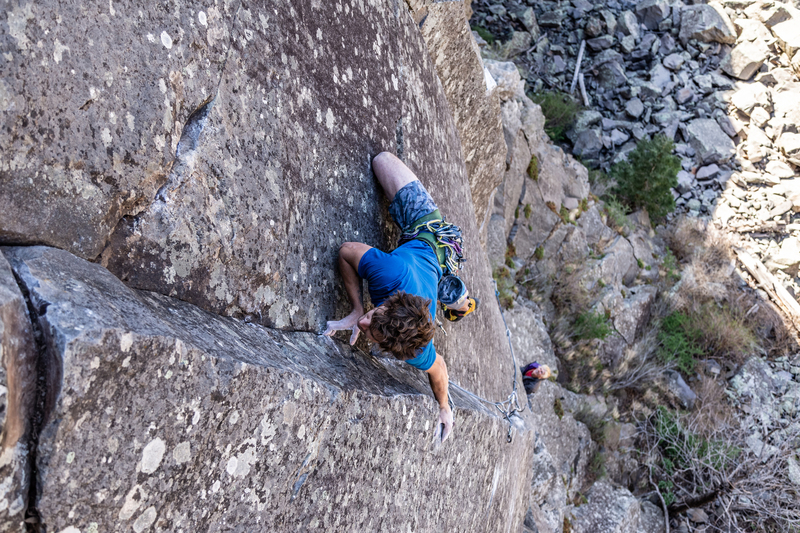 Wilson finishing up the business on Pack Mentality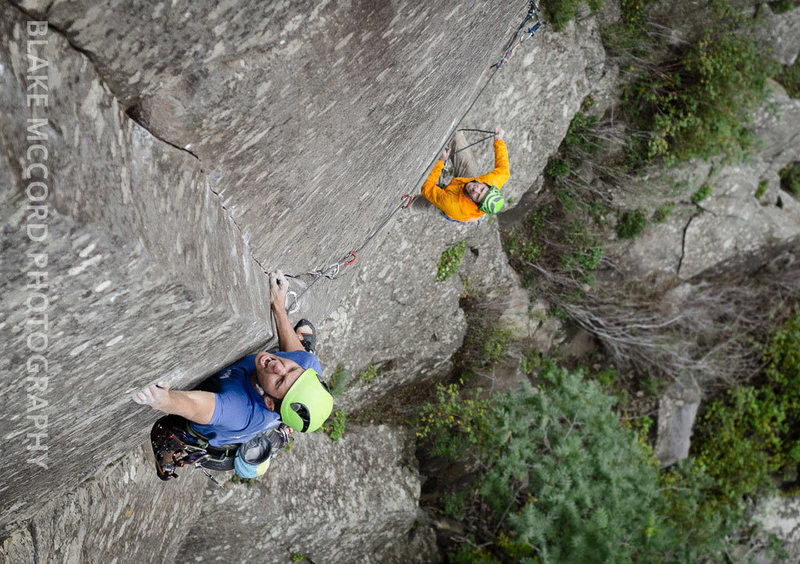 Joel Unema sticking the dyno on the first ascent. With Jeff Snyder belaying Photo: Blake McCord | blakemccordphoto.com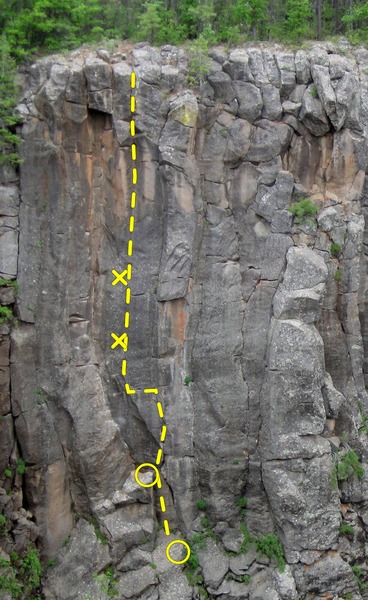 Pack Mentality