Arête
V2, Boulder, 8 ft (2 m),
Avg: 2.7 from 13 votes
FA: N/A
California > Central Coast > San Luis Obispo > Bishop Peak > Bishop Peak Bo… > Hummingbird Boulders
Description
Really cool movement actually, one of the better problems at bishop peak. Directly to the left of the giant crack rail that is the start of Lunge. Start on the two obvious opposing chalked holds directly below and left of start of lunge. Put your feet some where move left hand up. Then do a few bumps with right to good top out holds. Pretty fun moves.
Location
Directly on arête left of lunge.
Protection
A pad or Somethin
Photos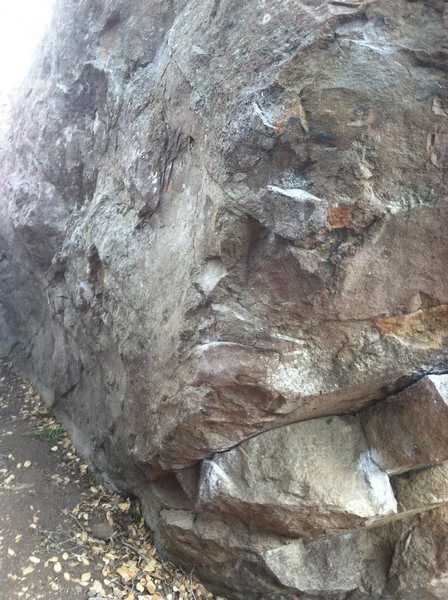 Arête