Face My Face
5.9, Trad, 125 ft (38 m),
Avg: 3 from 5 votes
FA: unknown
Colorado > Grand Junction… > Unaweep Canyon > Main Canyon: Un… > Mother's Buttress > Outback
Description
This mixed route ascends the slabby, water-streaked face just right of
Two Worlds
. At 2/3 height, it joins
Two Worlds
at the layback ear and finishes to the same anchor.
Protection
7 QDs, C3s through fists, and a 2 bolt anchor.
Photos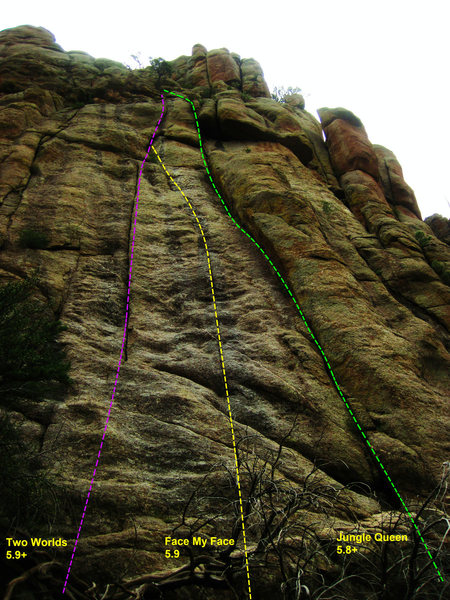 The route.