Sydpillaren (South Pillar)
5.10-, Trad, Alpine, 1500 ft (455 m), 13 pitches, Grade IV,
Avg: 4 from 5 votes
FA: FA: Arne Næss/Else Hertzberg, 1936. FFA: Håkan Bjerneld and Lars-Göran Johansson, 1972
International > Europe > Norway > Stetinden
Description
A classic route well worth its reputation. From a distance it looks inaccessible from where the route twists its way up the large granite slabs on the pillar in the middle of the south wall, but a system of shelves allow approach to the base of the pillar and the start of the route. Two other large shelving systems, the First and the Second Amphi cross the further up.
Rockfax has published a free miniguide with excellent approach and descent information, as well as a topo:
miniguide
The excellent
guidebook
is also fabulously beautiful and contains many other routes on Stetind and in the surrounding area.
Note: since the miniguide and the guidebook were published, rockfall has substantially altered pitch 8. Instead, we cimbed out left on zigzagging splitter hand cracks and a bit of face climbing (probably 5.9).
Approach
Follow the directions in the miniguide. Make sure you take the big gully leading right and not the grassy gully going left. Eventually, you will find a spot to climb up and left out of the gully (hopefully cairned) and from there you make your way left on shelves towards the large bowl. You do not need to cross any seriously scary slabs. if you find yourself confronting them, look for a way to get to a higher shelf. In the bowl, we found it easiest to go below the remaining ice to access the grassy ramp leading to the the actual start of the route, but this probably depends on how much snow is left. Follow the grassy ramp up until the obvious base of the route.
Photos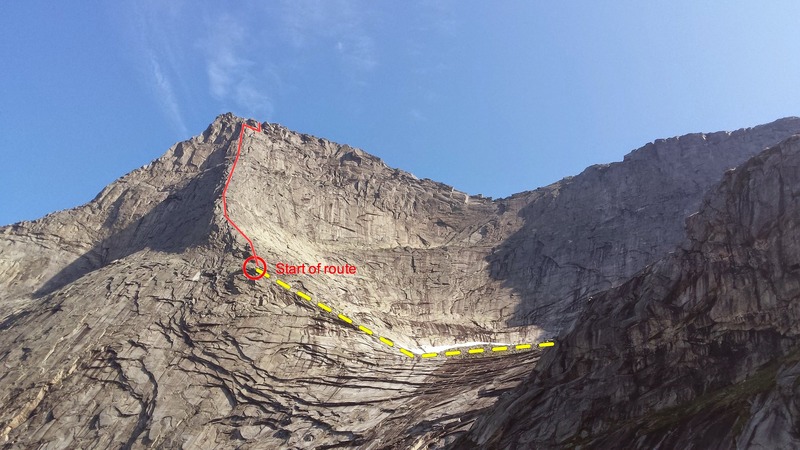 Final approach and climb from the gearing up plateau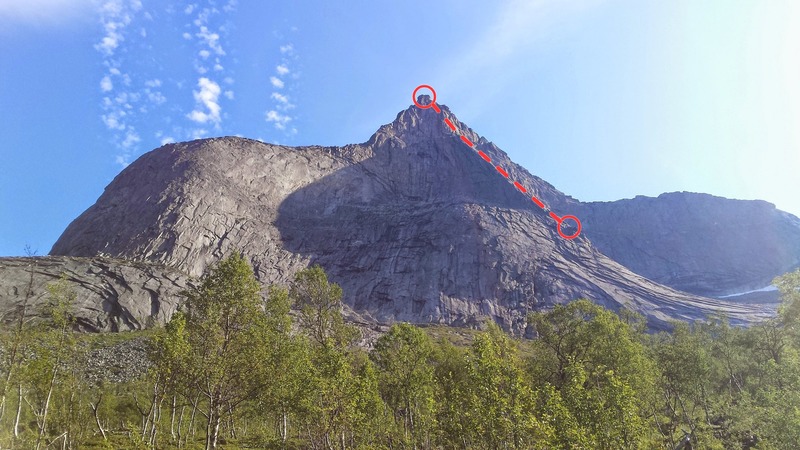 View of the route from the approach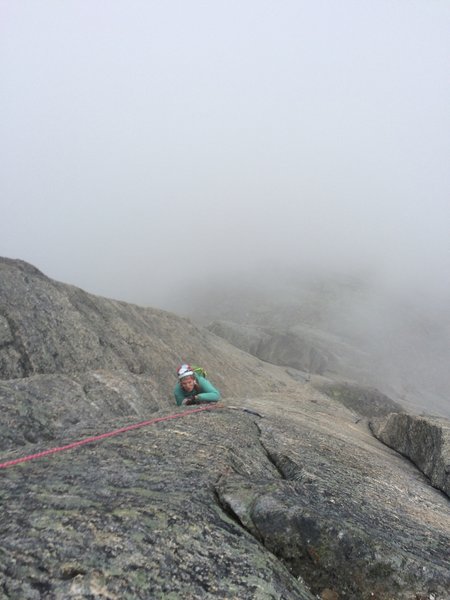 Kat, climbing out of the clouds and drizzle on the steep upper part of the mountain.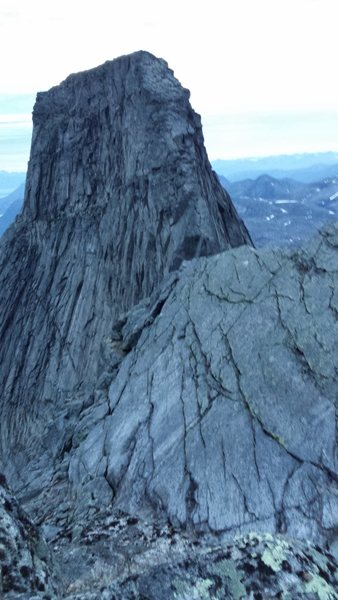 View back along the descent ridge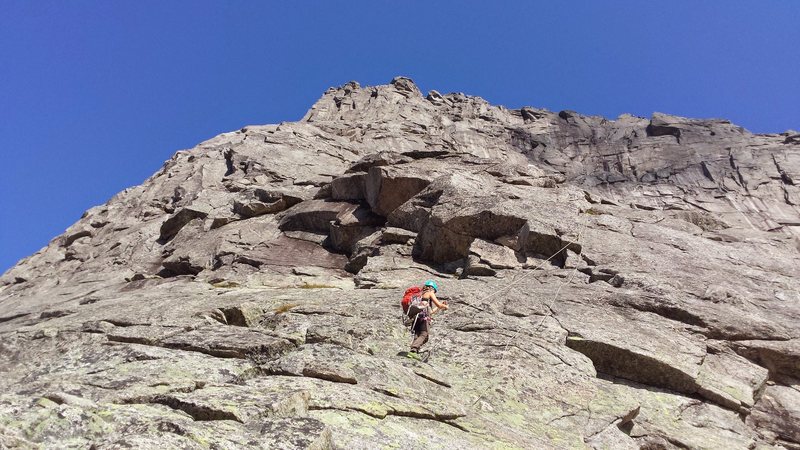 View up the first pitch