Space Cowboys
5.8, Sport, 180 ft (55 m), 2 pitches, Grade II,
Avg: 2 from 2 votes
FA: Brenden Sullivan, Oren Cowlishaw, ground-up
Washington > South-W & Tacoma > Southwest Cascades > Pinto Rock > Rodeo Wall
Access Issue:
Access to Pinto Rock is OPEN!!! Mmmm cobbles...
Details
Pinto Rock is located in the Gifford Pinchot National Forest.
For up to date access alerts and road conditions visit:
fs.usda.gov/alerts/giffordp…
Location
Once at Rodeo, the route is located right of the main wall behind the trees which provide excellent shade for belaying. Beyond the trees the cliff becomes very obscure and slightly exposed.
Protection
Pitch 1: 10 bolts to a 3 bolt hanging belay

Pitch 2: 6 bolts with nice exposure to summit.

Both belays have chains. Make two rappels w/ one 60m rope, one double rope rappel, OR walk off from the top
Photos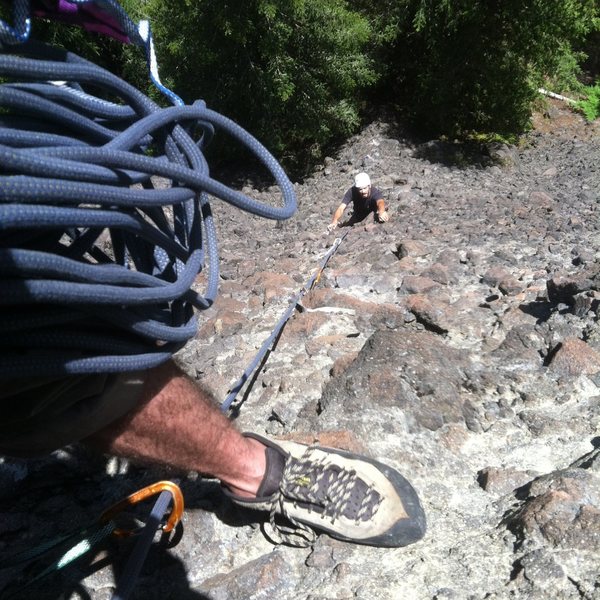 The FA of Space Cowboys