Prickly Pear
5.7+, Trad, TR, 30 ft (9 m),
Avg: 2 from 1 vote
FA: mickteroo
Connecticut > Western Coastal… > Twin Brooks Park
Description
It's a quick crack climb.

Crux is getting up and over a little bulge feature. There are minimal face holds around the bulge initially so you have to hand jam but once you start to pull over the bulge there is an awesome hold on the right.

The rock is very sharp and will chew up your knuckles!
Location
Facing the cliff it's the crack on the left.
Protection
TR anchor or cool lead on basic trad gear.
Photos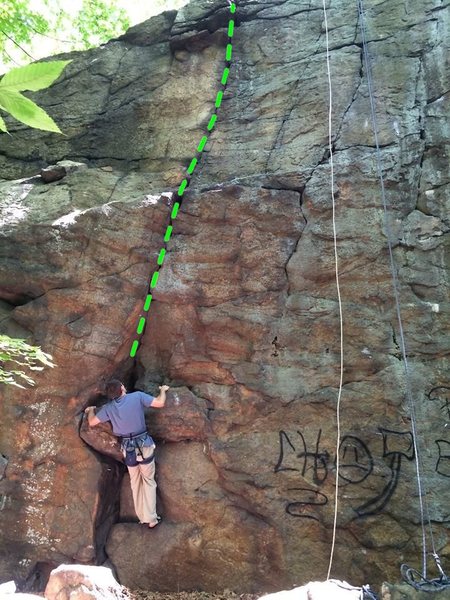 Follow the crack up.