Back Side Pleasure
5.11b, Sport, TR, 30 ft (9 m),
Avg: 2 from 1 vote
FA: Horning, Lynn, Orenczak
Wyoming > Laramie Range > Laramie Peak Wi… > Kennedy Ranch R… > Alien Dave's Dome
Description
Some holds and features here and there will get you up this mild overhanging in the shade face.
Location
On the west end of the north side of Alien Daves Wall and west of the summit blocks.
Protection
black welded cold shut on top of rock.
Photos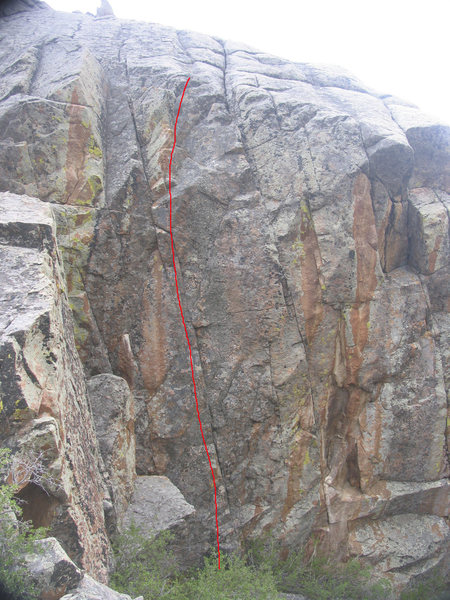 Back Side Pleasure