Derezzed
Avg: 3 from 1 vote
Your Difficulty Rating:
-none-
Change
Description
Climb through the bouldery first 10' to a good stance for your first piece. Power through the crux to set yourself up for a big move to the arete and a nice jug to escape the steepness.

This is just a preview of the actual line which is to continue up the crack to micro edges and link into the offwidth roof.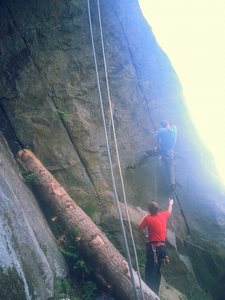 The FA
0