Second Hand Emotion
5.9+, Sport, 45 ft (14 m),
Avg: 2 from 24 votes
FA: Noah Monagle & Karl Kiser, Spring 2014
New Mexico > Jemez Mountains… > Las Conchas > Love Shack Area
Description
The crux is around the first bolt (better to stick clip). Climb up and left then traverse a bit right to the second bolt and continue upwards.
Location
The route is about ten feet right of Love Handles. Rap the route.
Protection
5 or 6 bolts to anchor and chains.
Photos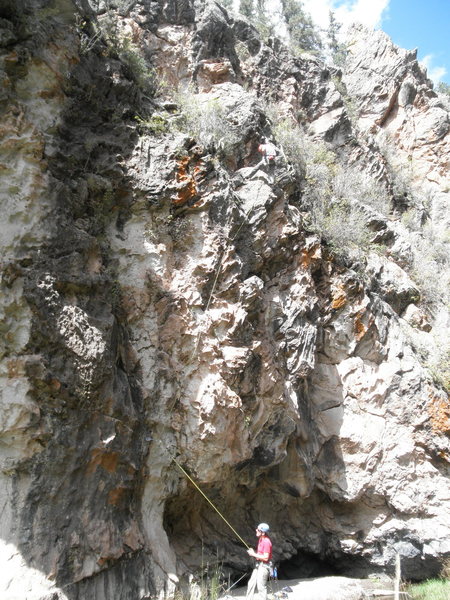 Second Hand Emotion