The Angry Beaver
V8, Boulder,
Avg: 2.1 from 18 votes
FA: unknown
California > San Jacinto Mou… > Tramway > Shangri-La Valley > Dance Floor > Beaver Boulder
Access Issue:
Remember to fill out a wilderness permit, even if climbing for the day!
Details
Permits can be acquired at the ranger station on the way to the boulders from the upper Tramway station.
Description
Sit start at a right facing jug complex and bust some moves up and left to a fun top out. Mind the tree on the swing!
Location
The route is the left trending climb. The start is the chalked up juggy complex. The downclimb is straight forward.
Protection
pads
Photos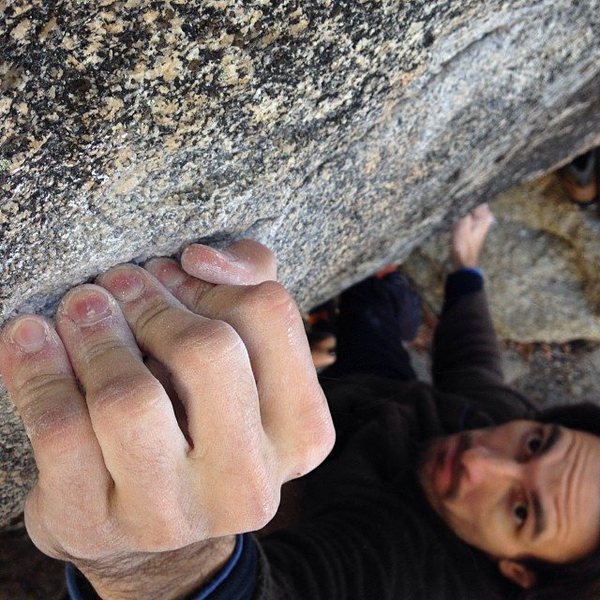 Angry Beaver V8