Firing Squad
V4, Boulder, 13 ft (4 m),
Avg: 3 from 1 vote
FA: unknown
Massachusetts > N Shore > Cape Ann > Dyke's Pond (Gl… > E Side > Trailside Boulder 2
Description
Stand start with small left crimp and faint right hand pocket. Pull off holds, get feet up, balance, and throw right hand to the lip. Move slightly right to top out.
Location
This is on the backside of the boulder.
Protection
A pad.
Photos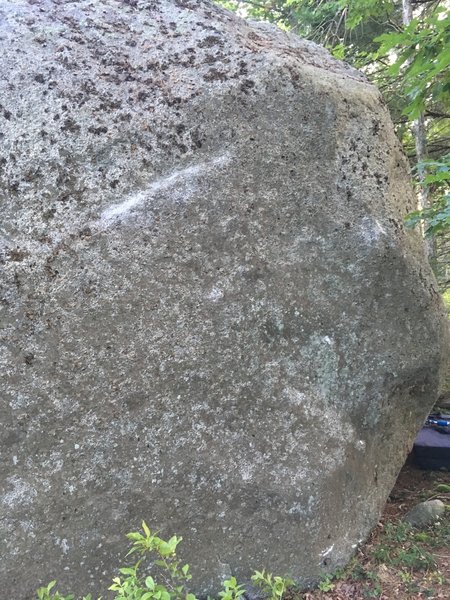 Is this Firing Squad?