4
5.10b, Sport,
Avg: 2 from 1 vote
FA: unknown
International > Europe > Spain > Andalucia > El Chorro > Serena
Description
Start on very thin orange face to left of a small cave then, good moves to the anchor.
Location
Just left of La enfermera
Protection
8 quickdraws to single ring
Photos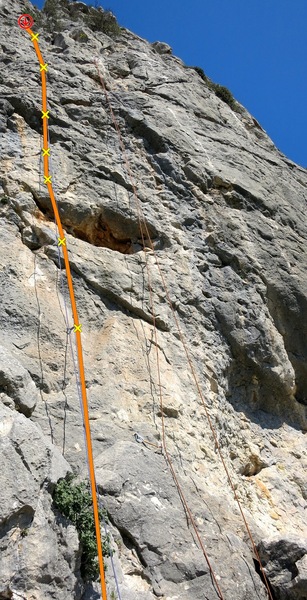 ??