Reverse Cowgirl
5.12+, Sport, 70 ft (21 m),
Avg: 3 from 1 vote
FA: Tom Moulin, Dec. 2012
Nevada > Southern Nevada > Mormon Mountains > Campsite Canyon > Missionary Wall
Description
This is an awesome route on great orange limestone. The route starts on the left side of the first large cave encountered on the campsite crag, and follows rightward trending series of pockets, huecos, slopers, and crimps. There is a chain draw hanging on the fifth bolt where the crux is encountered.
Location
This is the third route encountered on the campsite crag.
Protection
7 bolts to a 2 bolt anchor
Photos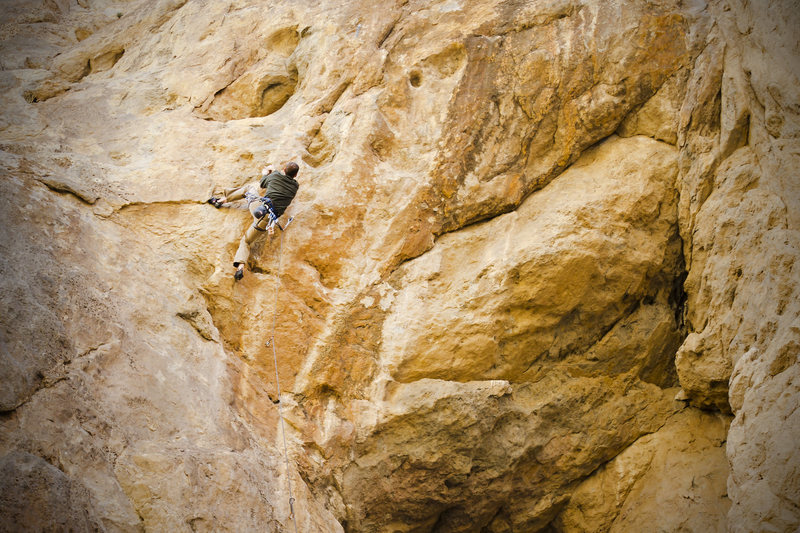 climbering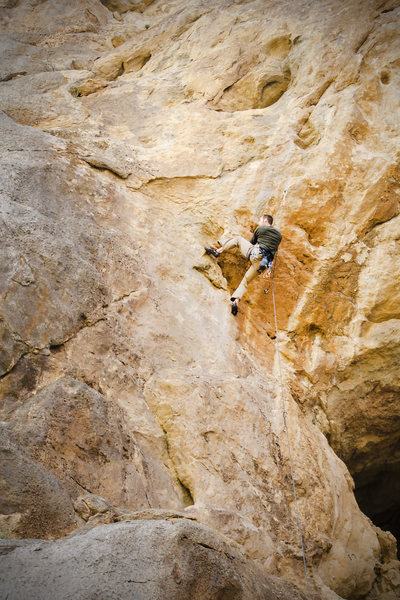 escalando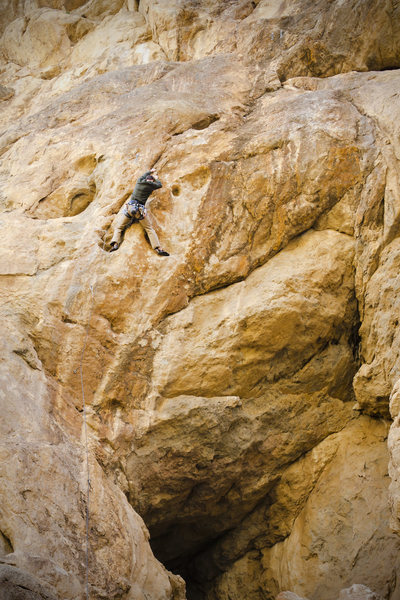 At the crux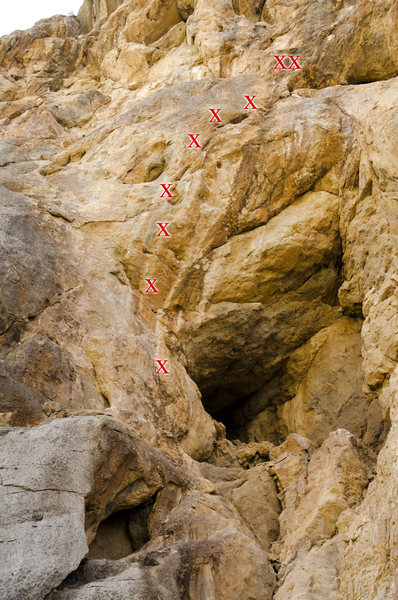 Topo