Bonum Vitae
V7, Boulder, 15 ft (5 m),
Avg: 3.5 from 6 votes
FA: Reid Augustino 2012
California > San Francisco B… > Mt Tamalpais > Mt Tam Boulders > Ravine Boulder
Access Issue:
Park closed nightly from sunset to 7:00 am
Details
Access Issue:
Covid-19 Closures!
Details
Description
Start down low and to the left. Traverse rail diagonally up and right.
Location
1/4 mile down the road from Bootjack boulders. Located in a ravine.
Protection
Pads
Photos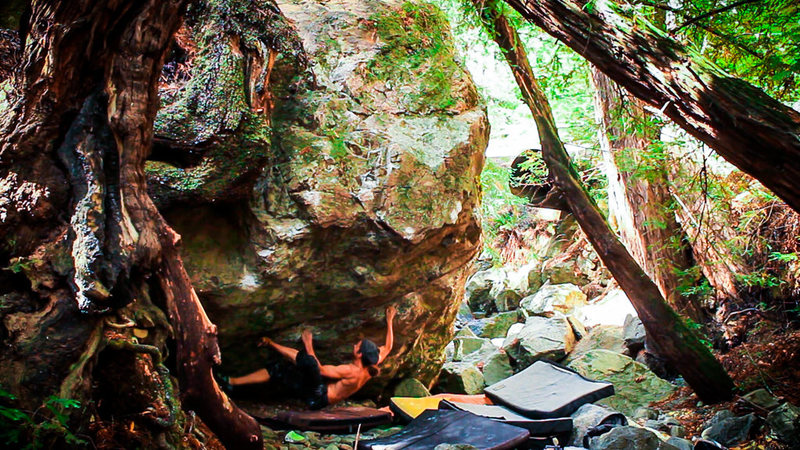 Bonum Vitae