Hercules
V4, Boulder, 20 ft (6 m),
Avg: 3 from 7 votes
FA: unknown
Alabama > Horse Pens 40 > HP Canyon
Description
Stand start on nice rail right of arete then reach to distinct edge, work side pull to pockets. Make a sketchy reach back to massive jug on top of the roof. Topping out is the crux. There is a small hold above and behind the roof if you can find it.
Location
Climb over two boulders to get to the dead end of the canyon. Problem lies in the back right corner just right of arete. Down climb can be really long unless you carefully perform a rather easy down climb over closest boulder in the canyon (falling on this can cause serious consequences.)
Protection
Pads
Photos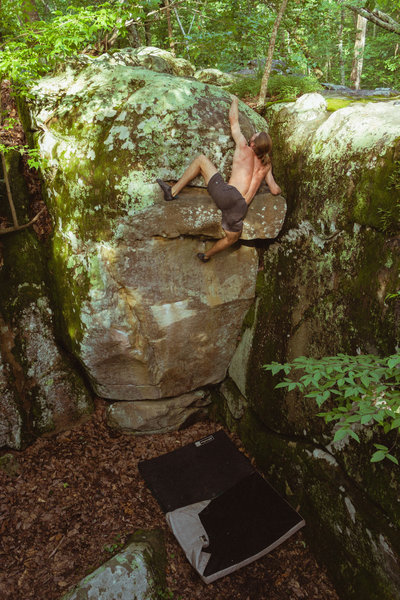 searching for a hold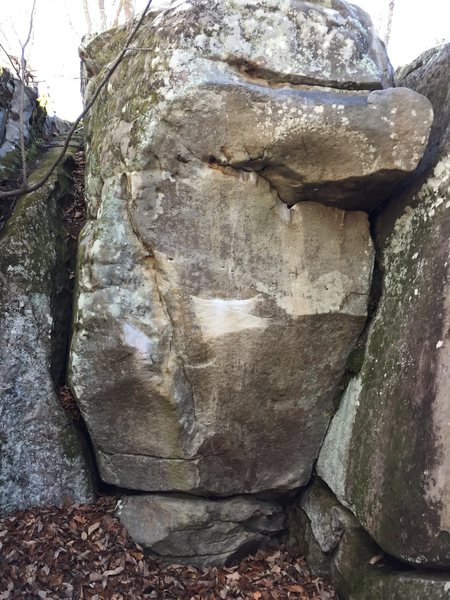 Hercules