B-1 Crack
Avg: 3.5 from 2 votes
Your Difficulty Rating:
-none-
Change
Access Issue:
Rebolting Complete!
Details
CA State Parks officially reopened Big Rock to public access April 28th, 2018. After months of effort 53 anchors and 232 bolts have been upgraded to 1/2" X 2.75" stainless steel Powers 5-piece bolts and rings.
Description
Short but sweet, powerful, slightly overhanging, finger crack to a jug top out. Crux is just before the jug.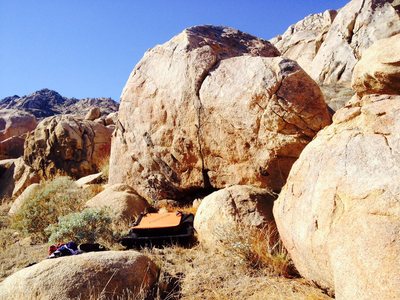 5.11d???
1