Puddle Arete
Avg: 3 from 1 vote
Your Difficulty Rating:
-none-
Change
Access Issue:
Climbers Must Fill Out State Park Waiver
Details
As of November 2017, TN State parks are requiring climbers to fill out a free online registration waiver before climbing. You can find the waiver at
tnstateparks.com/parks/acti…
Description
This is the awesome and long arete problem on the puddle boulder. It is definitely the proudest and most obvious line up this highball. Start low in the puddle and work up the arete on slopey holds with heel hooks. Continue to the top and the boulder to the slopey but pretty easy top out.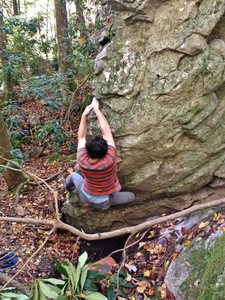 Arete
1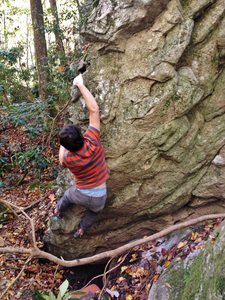 Arete
0