Apex Crack
V2, Boulder, 11 ft (3 m),
Avg: 3 from 1 vote
FA: Aaron James Parlier
Virginia > Southwest Virgi… > Grayson Highlan… > Haw Orchard > Back of Beyond > Apex Roof
Description
Under the bigger roof, follow the crack line to the low left of the overhang. To the left of the crack there is a large undercling shelf with a few layers. Start matched in underclings in the blocky shelf. Trend right to traverse out of the roof, underclinging the thin crack, using feet on the opposite boulder down low. Top out between the boulders through the gap.
Location
Apex
Protection
pads
Photos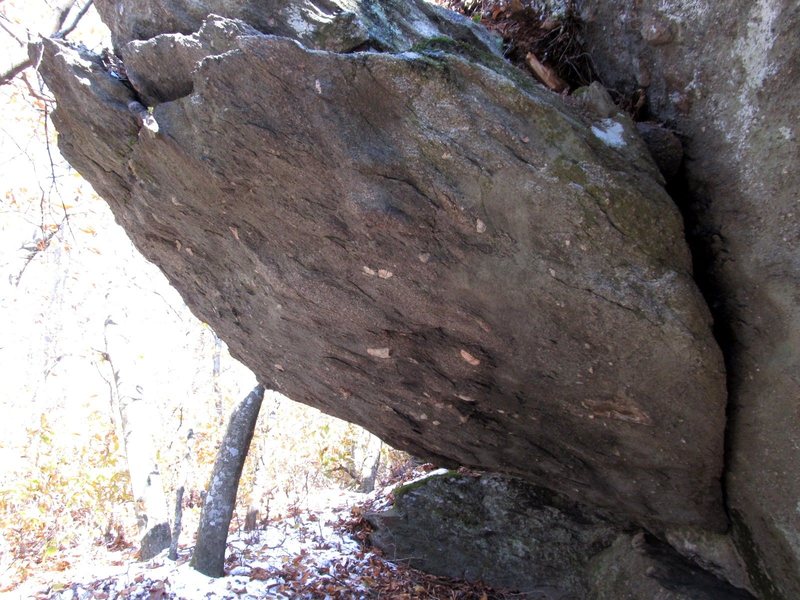 The Apex Crack