Unknown 5.10
5.10, Trad, 50 ft (15 m),
Avg: 3 from 1 vote
FA: unknown
Colorado > Naturita & Para… > Big Gypsum - Do… > Slickrock Buttress
Access Issue:
Wildlife study area
Details
It appears that the large, blank-looking, south facing wall and all other walls downstream of this are in a designated wildlife study zone and therefore fixed anchors are prohibited. This does not apply to Slickrock Buttress.
Description
This route starts about 50 feet right of
Daisy Duke
.
Start in the left-facing dihedral, and climb to the obvious roof. Plug a cam or two in and fire the crux roof on good hand jams.
This is a great route and a good warm-up!
Location
It is to the right of the main area.
Protection
Standard rack.
Photos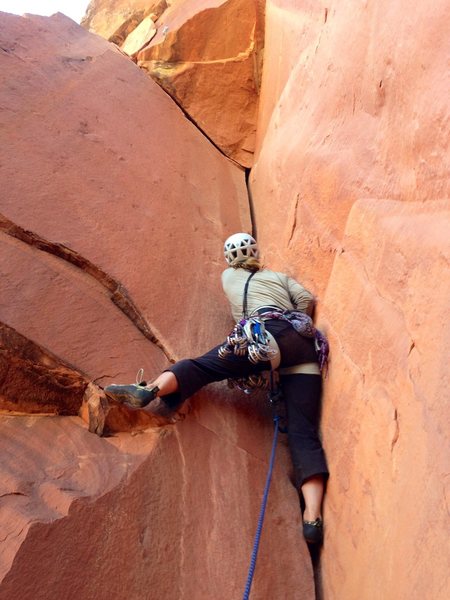 Sweet pitch!