Sharp Cheddar
V6, Boulder, 10 ft (3 m),
Avg: 2.7 from 3 votes
FA: Ian and Peter
Wisconsin > Baraboo Range > Devil's Lake > Devil's Lake Bo… > W Bluff > W Bluff Central > Upper Slant Boulder F…
Description
Up the middle of this overhanging face. Start as low as you can with absurdly high foot, and crimp your way painfully to the top. Starts in the pit.
Location
About 150 yards downhill from Moj, and slightly south. In the middle of the talus.
Protection
2-3 pads
Photos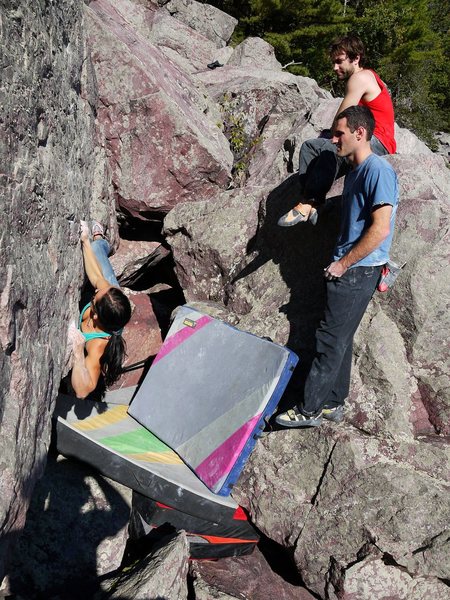 Katie on the first move.