No Picnic for Old Men
5.10d PG13, Trad, Alpine, 1400 ft (424 m), 12 pitches, Grade IV,
Avg: 2 from 2 votes
FA: Steve Arsenault-John Bouchard-1972
Wyoming > Wind River Range > E Fork Valley > Ambush Peak
Description
I wanted to add this existing route, put in back in 1972, since there may be some confusion. In the 1994, Kelsey guidebook, it was called "North Buttress Left". In the new guidebook, (2013), it is re-named "No Picnic for Old Men".
In 2011, I repeated the route with Jim Donini, and Joe Kelsey was camping with us. He suggested I re-name the route, which seemed appropriate, at the time; hence the new name.
I might add that Joe Kelsey named it as a "classic" route, for it's grade, in both guidebooks. It could use some cleaning on the 1st few pitches, due to grass growing out of the cracks. The crux pitch and above is clean of vegetation.
Location
This route is the next crack system, to the left of the Golden Dihedral Route. There is an obvious crack system, in between these 2 routes, but it blanks out, about 2/3rd up the face.
Protection
Standard rack, up to 3" cam. There are NO bolts on this route.
Photos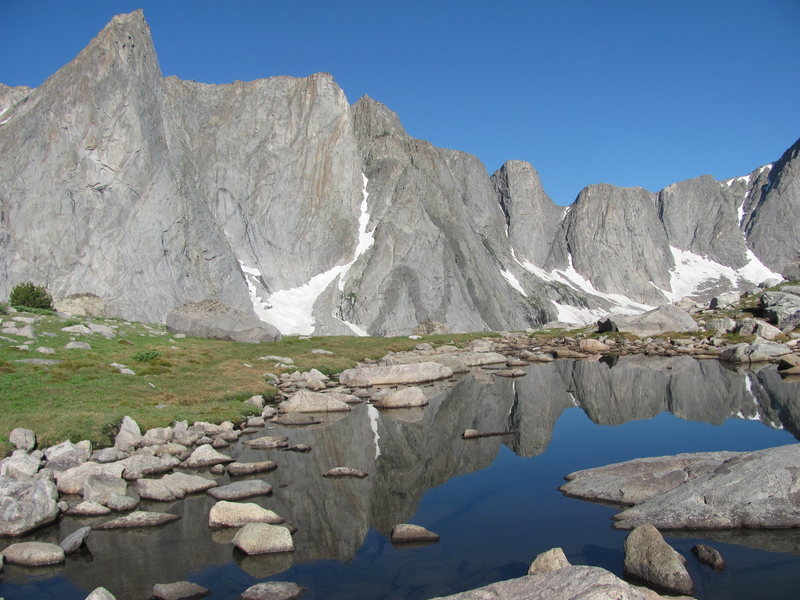 Route is just left of the Golden Dihedral which are left of the snowfield to the left of the M-Buttress. This is right of the highpoint of Ambush.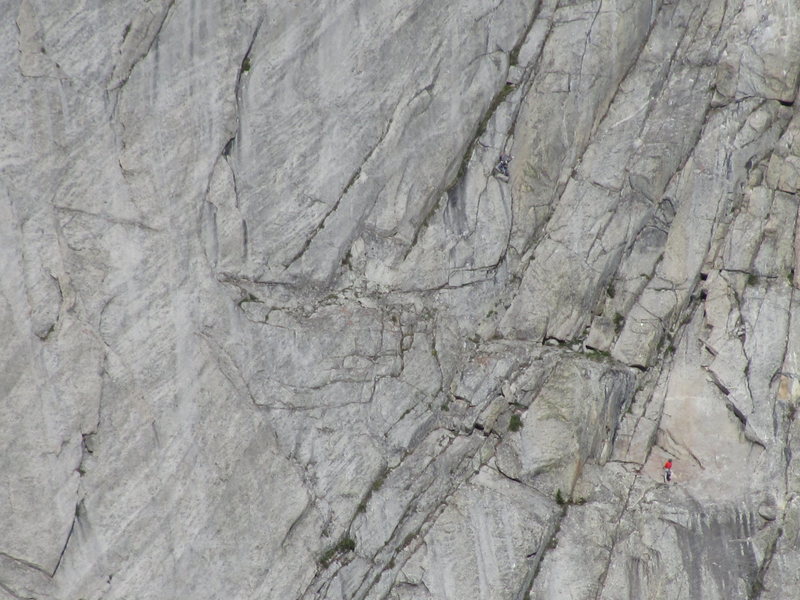 Jim and Steve low on the route in 2011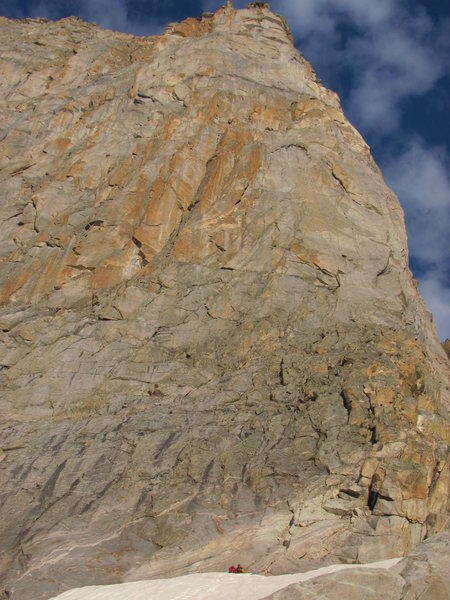 Couple of old guys having a picnic before the climb.