SAMCRO
5.12d, Sport, 80 ft (24 m),
Avg: 3.3 from 3 votes
FA: Joe Larson
Arkansas > North-Central A… > Sam's Throne &… > Sam's Throne > E Main Bluff > Dead Dog & Energamata…
Description
Interesting 11+/12- climbing brings you to a dynamic crux above the 4th bolt. Punch it through a slight runout on moderate terrain to a rest before the crux. Hard moves right off the rest slowly ease off to the anchors. A fixed draw has been added on the 5th bolt so that it is possible to clip it off the jug, otherwise it is scary to hang a draw. It can also be used for cleaning.
Location
Right of Second Adam
Protection
Bolts
Photos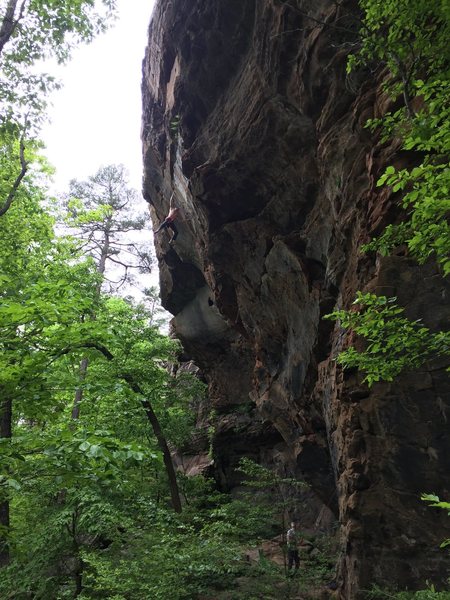 Tyler going for it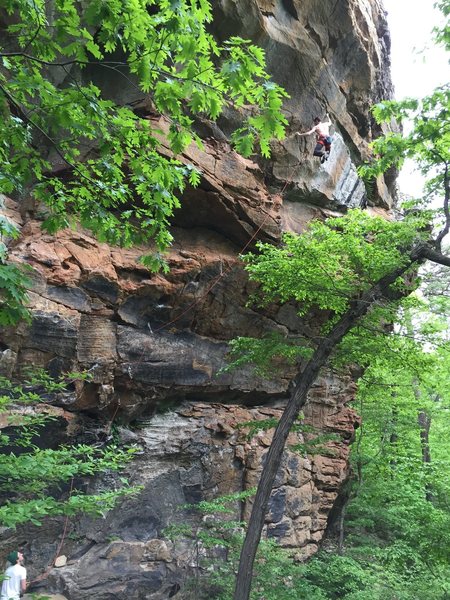 Tyler at it again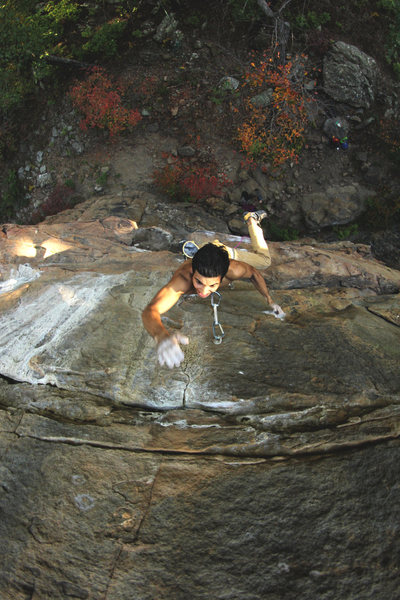 Stellar Route